In-person worship and Christian education on Sunday mornings
Because of the rapid increase in our community of the Delta-variant, the virus' ease of transmission, and the recommendations from the CDC, we strongly recommend that everyone wear a mask while inside the church building and practice social distancing. We want to protect our children and those individuals at high health risk and/or are unable to receive the vaccine, and do our part to mitigate the potential serious consequences to our church family and our community during this time.
The Fall Sunday School schedule begins September 12. Details found in This Week @ FMC below, or contact us for more information.
Centennial History Book
A book of the history of First Mennonite Church, Hutchinson is in the making! To gather the needed information, the Centennial Committee is asking you to submit information and/or photographs that could be used to make the history more complete.
Submit your stories and pictures by November 30, 2021.
Story Submission Form
Sunday
September 26th, 2021
I've Been Meaning to Ask…where are you from?
This week we affirm the particularity of our identities, acknowledge our common ground, and confess our potential assumptions and judgments of others when asking, "Where are you from?"
Scripture:
Genesis 2:4b-15; John 1:35-51
Speaker:
Tonya Ramer Wenger
This week at FMC
September 22-28, 2021
"I thank my God every time I remember you, constantly praying with joy in every one of my prayers for all of you, because of your sharing in the gospel from the first day until now. I am confident of this, that the one who began a good work among you will bring it to […]
See post archive
First Mennonite Church is a faith community coming from diverse traditions and rooted in Anabaptism.
Our congregation is devoted to worshiping God, welcoming all people to faith in Jesus Christ, discerning the leading of the Holy Spirit, and faithfully following Christ as we respond to one another, to the Hutchinson community, and to the world.
Learn more about us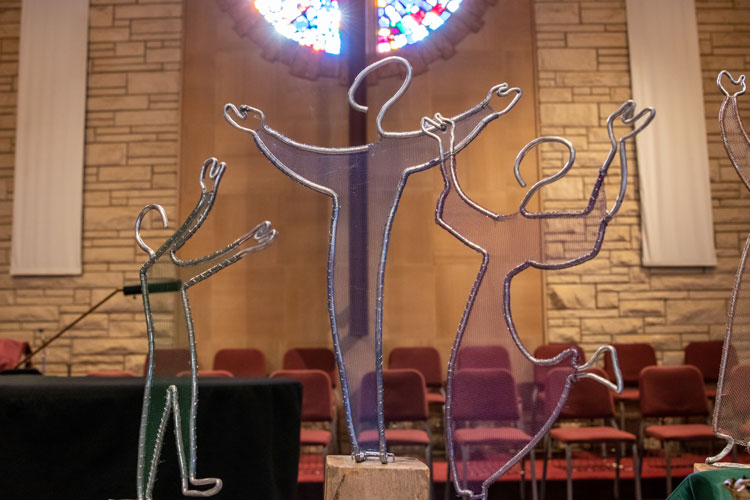 Our congregation is guided by 3 principles
Deepening our relationship with God, Jesus, and the Spirit
Strengthening relationships with each other, growing strong community
Stretching into the world in service, peacemaking, and mission
Beautiful Salt City Podcast
Listen to the latest episode.