Limited "in person" activities are available
Sunday Morning Worship is open right now to a limited number of people to be in-person. Contact the church office (office@hutchfmc.org or 620-662-9385) if you'd like to attend in person.
Sunday
November 29th, 2020
Advent 1 "On the Road to Readiness"
staying alert for Jesus' second coming
Scripture:
Isaiah 64:1-9; Psalm 80:1-7, 17-19; 1 Corinth 1:3-9; Mark 13:24-37
Speaker:
Tonya Ramer Wenger
This week at FMC
November 25 – December 1, 2020
I waited patiently for the Lord He turned to me and heard my cry He lifted me up out of the slimy pit out of the mud and the mire. He set my feet on the rock He gave me a firm place to stand He put a new song in my mouth […]
See post archive
First Mennonite Church is a faith community coming from diverse traditions and rooted in Anabaptism.
Our congregation is devoted to worshiping God, welcoming all people to faith in Jesus Christ, discerning the leading of the Holy Spirit, and faithfully following Christ as we respond to one another, to the Hutchinson community, and to the world.
Learn more about us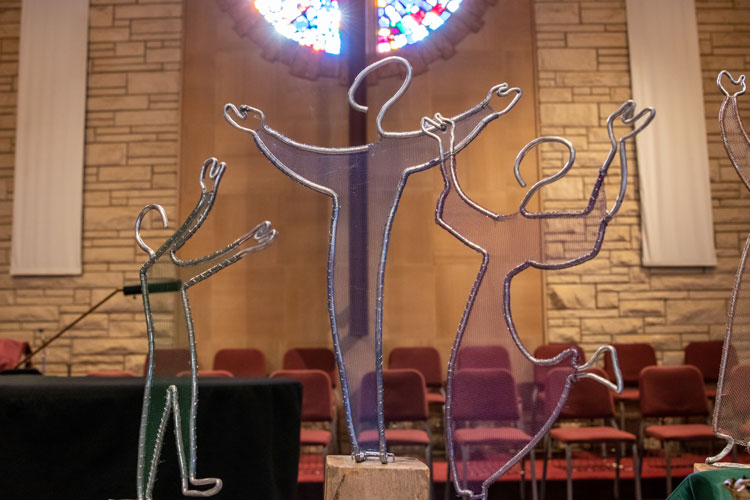 Our congregation is guided by 3 principles
Deepening our relationship with God, Jesus, and the Spirit
Strengthening relationships with each other, growing strong community
Stretching into the world in service, peacemaking, and mission
Beautiful Salt City Podcast
Listen to the latest episode.