In-person worship begins Sunday, March 28
Beginning March 28 you are invited to attend worship in person (no RSVP required!). However, we continue to observe precautions including wearing masks and physical distancing which limits the number we can seat in the sanctuary. Overflow options will be available, including watching the livestream in the basement fellowship hall. Fellowship after worship will take place outside.
Sunday
April 18th, 2021
"Jesus came [through their locked doors] and stood among them and said, 'Peace be with you.'"
3rd Sunday of Easter
Scripture:
John 20:19-31
Speaker:
Heidi Regier Krieder, Western District Conference Minister (pre-recorded)
This week at FMC
April 6, 2021
Tangible reminders of our shared Easter worship this past Sunday are bringing joy this week! Roses and tulips from the cross fill our kitchen and dining room with color. Joanna's marigold in a teacup smiles up at me. The sunburn I got I'm not so grateful for, but I was so happy for the sunshine […]
See post archive
First Mennonite Church is a faith community coming from diverse traditions and rooted in Anabaptism.
Our congregation is devoted to worshiping God, welcoming all people to faith in Jesus Christ, discerning the leading of the Holy Spirit, and faithfully following Christ as we respond to one another, to the Hutchinson community, and to the world.
Learn more about us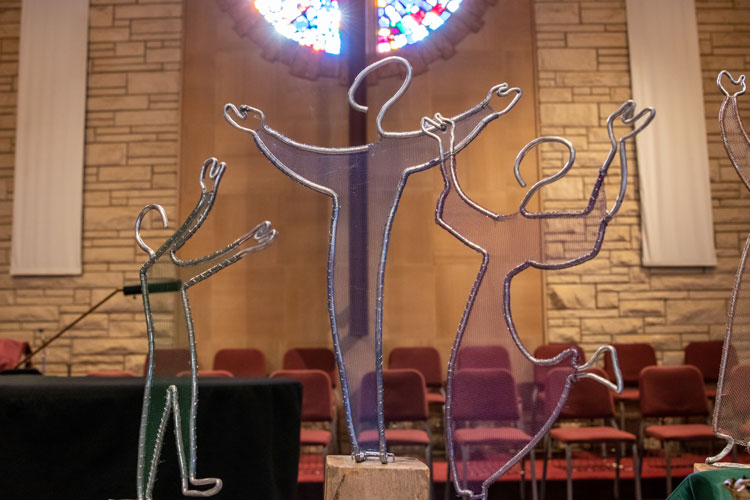 Our congregation is guided by 3 principles
Deepening our relationship with God, Jesus, and the Spirit
Strengthening relationships with each other, growing strong community
Stretching into the world in service, peacemaking, and mission
Beautiful Salt City Podcast
Listen to the latest episode.