In-person worship and Christian education on Sunday mornings
We continue to strongly recommend that everyone wear a mask while inside the church building and practice social distancing. We want to protect our children and those individuals at high health risk and/or are unable to receive the vaccine, and do our part to mitigate the potential serious consequences to our church family and our community during this time.
Sunday
January 23rd, 2022
ANABAPTIST WORLD FELLOWSHIP SUNDAY. . . "Following Jesus Together"
One Lunch Offering to support Mennonite World Conference
Scripture:
Genesis 12:1-5; Ps 104:1-4, 24, 31-33; John 20:19-23; 1 Cor 12:3-13
Speaker:
Tonya Ramer Wenger
This week at FMC
January 19-25, 2022
Gems can show up in the most unexpected places. Like our basement storage room, where I recently found a box full of letters and cards mostly from 1996, the year before Jonathan and I were married. That box held a wide variety of birthday cards, Christmas cards, and even a letter from Franconia Conference telling […]
See post archive
First Mennonite Church is a faith community coming from diverse traditions and rooted in Anabaptism.
Our congregation is devoted to worshiping God, welcoming all people to faith in Jesus Christ, discerning the leading of the Holy Spirit, and faithfully following Christ as we respond to one another, to the Hutchinson community, and to the world.
Learn more about us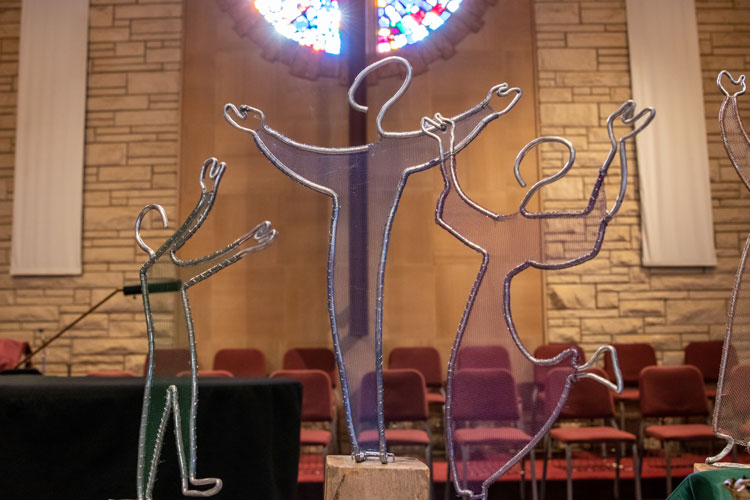 Our congregation is guided by 3 principles
Deepening our relationship with God, Jesus, and the Spirit
Strengthening relationships with each other, growing strong community
Stretching into the world in service, peacemaking, and mission
Beautiful Salt City Podcast
Listen to the latest episode.