Centennial Celebration October WNAF (Wednesday Nights at First) + 1 Sunday
OCT 5 Dale Schrag: Anabaptist Streams Converging in Central KS
5:30-6:15pm Dinner
6:20-7:20pm Program (contact church office for the Zoom link)
OCT 9 (Sunday) LeRoy Esau and John Esau: Hymn Sing-Along
3:30pm Sing-Along in the sanctuary (livestreamed – check our home page for a link to join that day)
Refreshments following
OCT 12 June Galle Krehbiel, Bonnie Swenson & Delon Martens, reflecting on the making of our 100th anniversary history book: Arms Wide Open
5:30-6:15pm Dinner
6:20-7:20pm Program (contact church office for the Zoom link)
7:30-8:30pm Choir Rehearsal (for Oct 23 Centennial Worship Service)
OCT 19 In-person conversation with former FMC Pastors: Marlin & Betta Kym, Debbie Schmidt,
LaVerle Schrag, Miles Reimer, Nathan Koontz
5:30-6:15pm Dinner
6:20-7:20pm Program (contact church office for the Zoom link)
7:30-8:30pm Choir Rehearsal (for Oct 23 Centennial Worship Service)
---
Adults:
From September-May, Anabaptist Bible Study and discussion is offered at 11:00am in person and on Zoom."
Youth & Children:
September – May
Senior Youth: 11:00am on Sundays
Junior Youth: 11:00am on Sundays
Kindergarten – 6th Grade: 11:00am on Sundays
Pre-School: 11:00am on Sundays
Summer Sunday School schedule: A combined preschool-6th grade class meets at 11:00am on the first and third Sundays of June, July and August.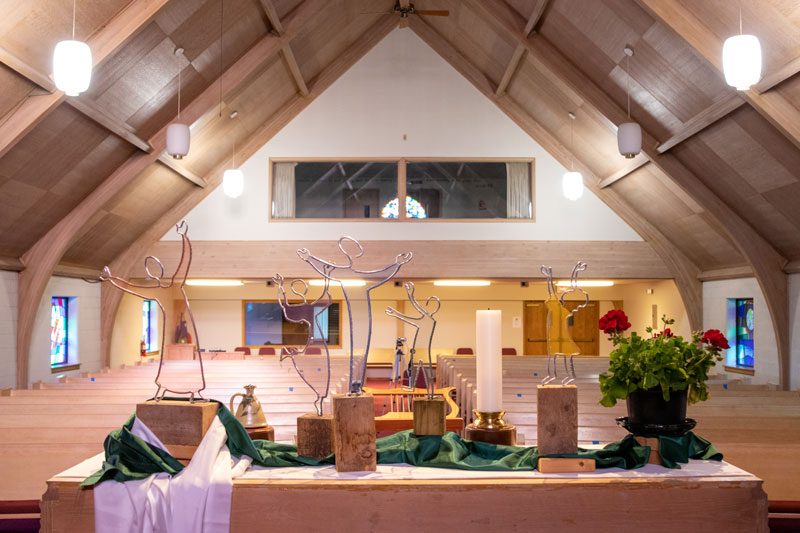 Sunday Mornings
9:25AM Announcements on the screen
9:30AM Worship
10:30AM Fellowship and conversation
11:00am Christian Education for all ages
Study Groups
Currently a book study group gathers on Wednesdays at 1:00am to read and discuss a book of the group's choosing. The Fall 2022 book is The Book of Hope: A Survival Guide for Trying Times by Jane Goodall and Douglas Abrams.