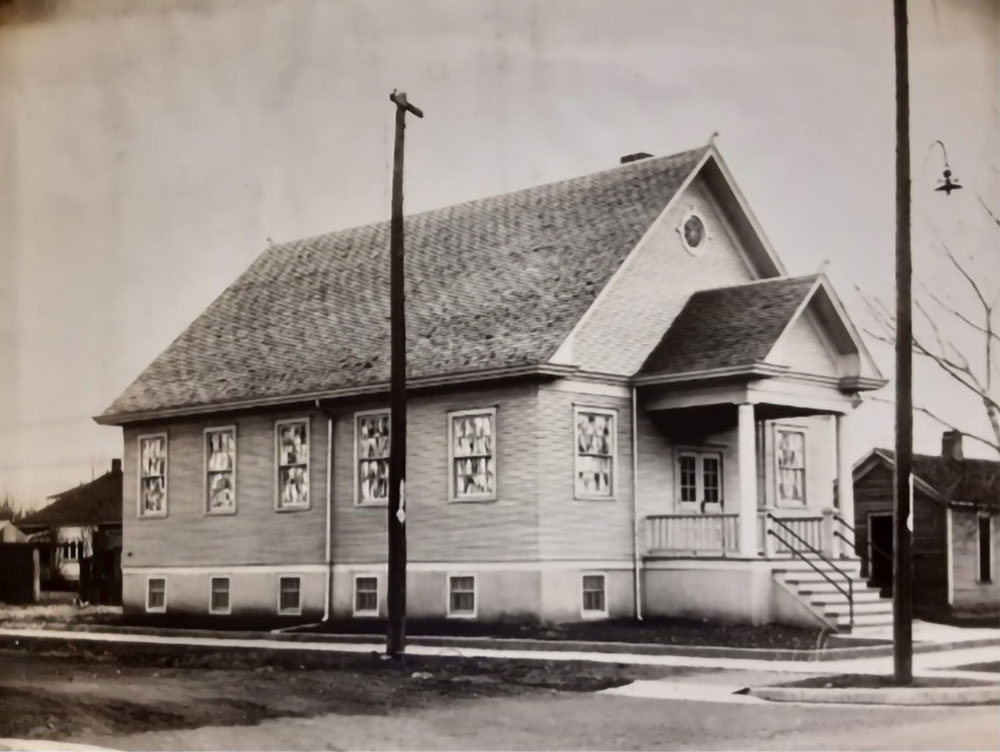 This is a picture of The Hutchinson Mennonite Mission as the church built on the corner of 4th & Cleveland was initially known. Built at a cost of $6,000, it was dedicated on March 28, 1920. With the approval of a constitution on April 9, 1922, it became the Hutchinson Mennonite Church.
First Mennonite Church of Hutchinson is excited to announce our one hundred year anniversary and we invite you to join us! We'll be celebrating our history as well as looking forward to our future as active members in the Hutchinson community.
Let us know you'll be joining us! Fill out the online RSVP form by clicking the red button. Please RSVP by October 8, 2022
Information about Centennial Celebration October WNAF (Wednesdays NIghts at First) + one Sunday can be found on our Gatherings page.
Weekend Schedule
Saturday, October 22
Open House @ LightHouse (1005 North Washington St. Hutchinson KS)
Dedication and Blessing at LightHouse: In honor of our 100th anniversary, we have raised over $26,000 (and counting) to support the construction and ministry of LightHouse. LightHouse is a house being renovated into 8 one bedroom apartments, intended to address the growing need for transitional housing for youth 18-21 years old in our community.
Cookies & Activities for all ages @ FMC (52 Rambler Rd Hutchinson KS)
Outside: games and activities for the young and young at heart.
Inside: historical memorabilia to peruse, purchase your copy of the new 100th
Anniversary history book: Arms Wide Open, sit and visit with old and new friends, and more.
Borscht Supper in the basement fellowship hall (elevator available) begins
(please RSVP to assist with meal planning )
Sunday, October 23
Choir Rehearsal (local participants will rehearse ahead of time; those coming just for the weekend can join on Sunday morning for rehearsal & worship)
Worship Celebration:
Arms Wide Open – Set Free to Serve & Love One Another (Gal 5:13-14)
Fellowship & transition to Potluck Lunch in the Fellowship Hall
Potluck Lunch begins (please RSVP to assist with meal planning)
Meat provided – locals please bring extra salads/side dishes and/or desserts to share with our guests.
Centennial History Book
The FMC Centennial History Book was edited by June Krehbiel and published by Mennonite Press in the fall of 2022. The book will be available for purchase during the celebration